Project Profile: District Condominiums Phase 1, 2 & 3
New construction & renovation projects.
Install in conjunction with approved underlayments.
Mitigate vertical & lateral sound transfer from room to room.
Provide increased Sound Transmission Class (STC) ratings.
Provide increased Impact Insulation Class (IIC) ratings.
Differentiate your project from the competition.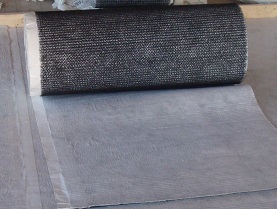 General Contractor: Streetside Developments
Scope of Work: Acousti-Mat II & Acousti-Mat 3 w/ Gyp-Crete Underlayment
+/- 95,000 sf broken up in 3 phases.
Fill uneven/deep areas prior to installation of mat.
Installation of Acousti-Mat II & Acousti-Mat 3, complete with crack supression mat & isolation strips.
Installation of Gyp-Crete Floor Underlayment, ranging from 1 1/2" to 3".